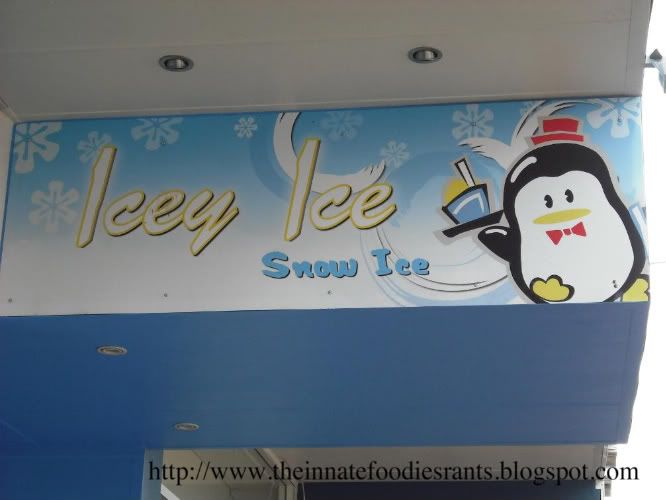 Icey Ice at Northbridge
When it comes to cold desserts, ice-cream pops up in my mind. While the usual offerings are the various flavours of ice-cream and gelato, how about something novel perhaps? Icey Ice have just the thing-flavoured snow. The Icey trend started in Japan and this is the franchised outlet in Northbridge, Western Australia.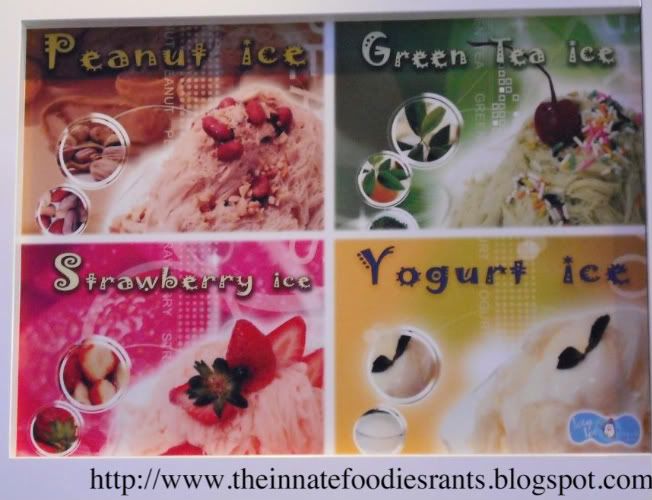 Typical flavours include Strawberry, Mango, Green Tea, Peanut, Coffee and Milk. Toppings come at an additional surcharge but it tastes really good on its own that toppings do not matter. Icey Ice also offer their ices with other toppings that they seem like Icey-Ice's variation of sundaes. With choices like Oreo Choc Tower (Milk ice with Chocolate sauce, Oreo biscuits and chocolate wafer) and Twin Tower (strawberry and mango flavoured snow with toppings), I am spoilt for choice.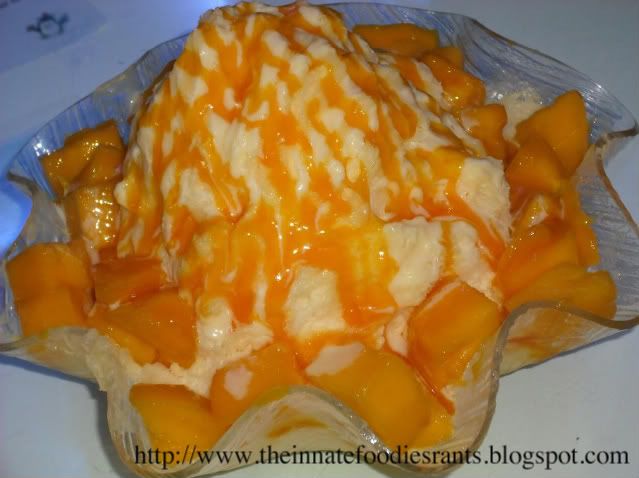 Mango King
The Mango King is actually a Mango Ice in Jumbo-sized (AD$7.90) plus mango toppings (AD$1.50). It is perfect for sharing with family and friends as it is HUGE! They come in 4 sizes. Junior (AD$3.90) , regular (AD$4.90) , large (AD$5.90) and jumbo (AD$7.90). I am very partial to their Green Tea Ice as it has the subtle green tea flavour that is not overwhelming or overly sweet. The fruit flavoured ices tend to be stronger in flavour and they are very popular as well. Apparently, it is also very similar to the Taiwanese's "Man Guo Ping" (translated to Mango Ice). However, the Taiwanese version is made of shaved ice rather than "snowy" ice. The "snowy" ice is created by a special machine imported from Japan.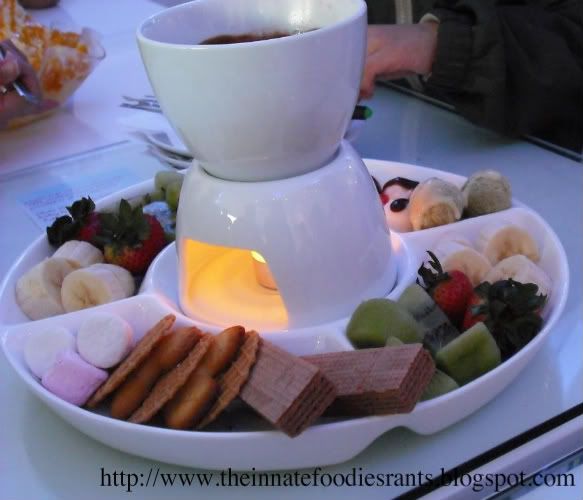 Chocolate Fondue
Besides ices, Icey Ice also serves cakes, biscuits, chillers (flavours similar to the ices), other beverages and CHOCOLATE FONDUE (AD$19.90)! Yum. It was a hit with the little ones in the family. It came with fruits, wafers, biscuits, marshmallows, and scooped balls of strawberry, mango, green tea and milk ices. They used a good quality Australian chocolate for the chocolate fondue I think. Though I am unsure of the chocolate's origin, I think it is an Australian chocolate as it has the milky characteristic of Australian chocolate products.
This is a very good dessert place. I like the design of the outlet and the interior reflects what they sell. White walls, blue lightings and hanging snowflake decorations, it is very "icey" indeed. Their mascots are the pink and blue penguins bearing the "Icey Ice" logo. The mascots are so cute that people sometimes mistake that the mascots are on sale and try to buy them. They have a couple of outlets in Perth. There is one in the City itself but that is more of a takeaway store. This store in Northbridge is a big outlet that allows customers to dine-in. Get their loyalty card if you are going to be their regular customer. Buy 7 regular ices and you will get a regular ice free.
If there is Icey Ice in Singapore, please tell me. If it's anything like what I'm eating right now, I'm sure I'll be a regular at the Singapore's outlet too.